I just did the Book Quiz (at Blue Pyramid) which I found on BooksPlease's blog (thank you) and I find I am this: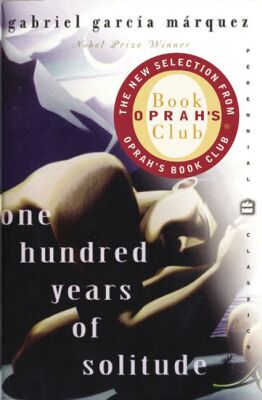 You're One Hundred Years of Solitude!
by Gabriel Garcia Marquez
Lonely and struggling, you've been around for a very long time. Conflict has filled most of your life and torn apart nearly everyone you know. Yet there is something majestic and even epic about your presence in the world. You love life all the more for having seen its decimation. After all, it takes a village.
Which probably explains a lot … I was just thinking this morning that it's not what I do, but the mood that I do it in. It's not what I think (or feel) but the mood that I think (or feel) in. The thing is, which comes first? Obviously after the Books Quiz result I am going to have to pay serious attention to the mood I find myself in to prevent epic devastation.
I'd planned to post about what it was like writing my first (epic? certainly in the number of years it took) novel this morning, but the best-laid plans … . But I have been reading some lovely literary blogs this morning (a welcome relief from trying to grasp html which I find very slippery – see weird typefaces above) which I'm loving: dovegreyreader; and Stuck in a Book which I found at Susan Hill's Blog; and Bookmark My Heart which I found through So Many Books which, in turn, I found at the Guardian top 10 literary blogs. I'm feeling full, but deliciously so.