My agent sent my second novel out to publishers on the 3rd of February and has given them until the 29th (that leap year day) to respond. So, perhaps an editor will ask me, or more to the point my novel, to marry her (or him) on that day. It would be good if s/he did. I'll keep you posted.
I have been reading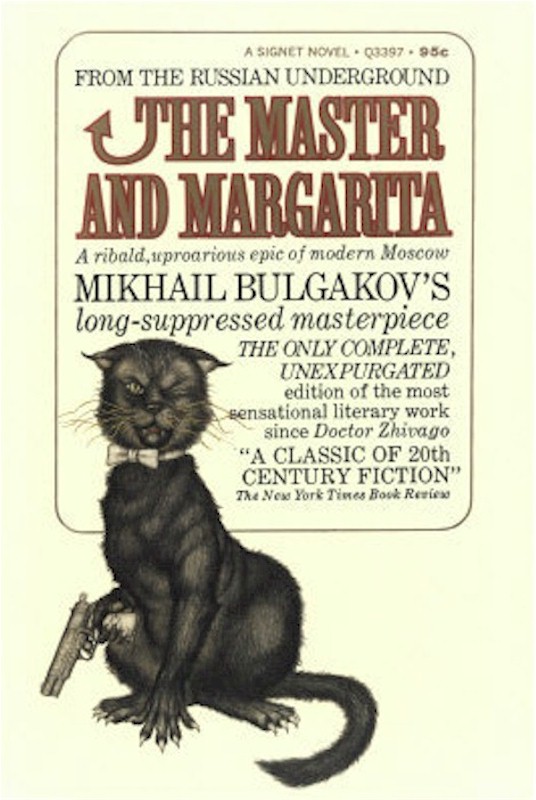 THE MASTER and MARGARITA by Mikhail Bulgakov
because I'm going to see Complicite's production in March. It is an extraordinary novel about the Devil's visit to devoutly (if that's not a contradiction) atheistic Moscow. As Wikipedia says:
Bulgakov started writing the novel in 1928. He burnt the first manuscript in 1930, because he saw no future as a writer in the Soviet Union. The work was restarted in 1931. In 1935 Bulgakov went to Spaso House, the residence of U.S. Ambassador to the Soviet Union, William Bullitt. Bulgakov set the ball in the novel there. The second draft was completed in 1936 by which point all the major plot lines of the final version were in place. The third draft was finished in 1937. Bulgakov continued to polish the work with the aid of his wife, but was forced to stop work on the fourth version four weeks before his death in 1940.

A censored version (12% of the text removed and still more changed) of the book was first published in Moscow magazine (no. 11, 1966 and no. 1, 1967). The text of all the omitted and changed parts, with indications of the places of modification, was published in a samizdat version and, in 1967, the publisher Posev (Frankfurt) printed a version produced with the aid of these inserts.

In the Soviet Union the first complete version, prepared by Anna Saakyants, was published by Khudozhestvennaya Literatura in 1973, based on the version of the beginning of 1940 proofread by the publisher. This version remained the canonical edition until 1989, when the last version was prepared by literature expert Lidiya Yanovskaya based on all available manuscripts.
How very lucky we writers in the West are today. Our books may not always be published but when they are there is no state intervention, our books are not censored, we are not afraid to write whatever we wish to write, cuts are discussed and our manuscripts are published soon after they're written.
And now for the thing I would like to have made this month, the Millau Viaduct: The Second Severn Crossing has a similarly beautiful sail-like construction and because I think it breathtaking, unsurprisingly, Matthew Aldwater, one of the characters in SPEAKING of LOVE, thinks so too. When he crosses the Severn he is, perhaps, on his way towards speaking of love. A nice thought for this Valentine's Day.