In a few days' time, 17 June to be exact, for a couple of days until midnight on 19 June, two uncorrected paperback pre-publication proofs of THE DANCE of LOVE will be available free in a goodreads giveaway. If you'd like to enter the draw – it's limited to people living in the UK and Ireland – you can, from this link: but the link to the giveaway won't be up on the page until 17 June. Good luck.
And the thing I'd love to have made this month, in a parallel world where all things are possible, is these beautiful images by Bill Viola. He's called them Martyrs and says he means martyr in the original Greek sense of the word, which meant witness.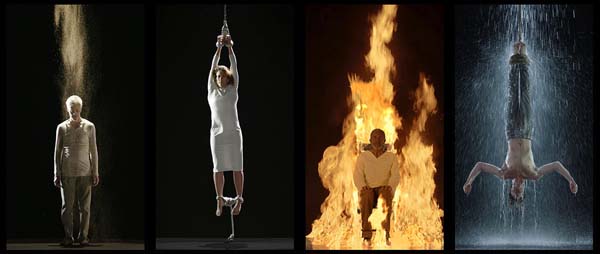 Obviously these are stills, but if, when they're in motion, they're as glorious as other pieces I've seen by Bill Viola, then they will mesmerise. They're at St Paul's Cathedral, London, on long-term loan from Tate (just the other side of the wobbly bridge) so they should be there for some time.
I haven't been yet, but I soon will.