Wonderful news, my second novel, THE DANCE of LOVE, will be published by Robert Hale in July, 2014. It's very exciting. But, for now, I must get back to work on my third.
Just before I do, in a parallel life where all things are possible, I would love to have been as talented as Gertrude Jekyll. Apart from being an extraordinary plantswoman, she created more than 400 gardens and wrote hundreds of articles about garden design and, at the end of the First World War, she was asked by the Imperial War Graves Commission to join Rudyard Kipling and Sir Edwin Lutyens in the design of the headstones for the British and Commonwealth cemeteries.
Lutyens chose the stone and designed the shape; Kipling wrote the words for those families who didn't want to write their own: 'A Soldier Known unto God' and Jekyll asked for roses to be planted among the headstones so that the shadow of an English rose would fall across each and every headstone at some point in every day ever afterwards, to commemorate the death of each person who served. I discovered that in France on a World War One battlefields tour and I find it very moving.
This image comes from here.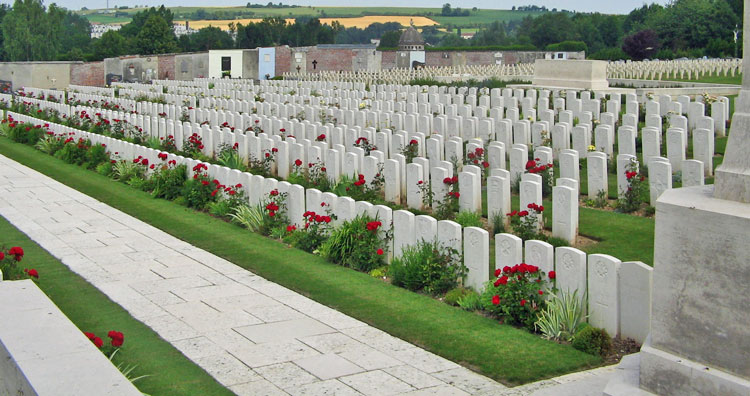 THE DANCE of LOVE is set between 1899 and 1919 so the heartrending loss of loved ones in the First World War, the tragedy of the Titanic and the heady Edwardian life that preceded them both – the era in which Downton Abbey is also set – form the backdrop against which the protagonist, Natalie Edwardes, must discover the true nature of love.
And to return to Gertrude Jekyll for a moment before I go, one other (modern) thing about her (by the way dovegreyreader wrote beautifully about her here): there is a new rose grown by David Austin that he named for her. I'm lucky enough to have two in my small garden and they really do smell the way roses used to smell in the days before new roses stopped smelling like old roses.