I've read all Rose Tremain's novels and I love the fact that they fail to fit neatly into any particular category (except the category of beautifully written stories about the way we are and how we become). They're always and essentially different, one from the next. I read The Gustav Sonata on holiday and, perhaps because the usual daily distractions were absent, the novel struck me as a meditation on life and its horrors and joys; a distillation of the way the choices we make affect not only our own lives but the lives of (sometimes many) others and so, how much sorrow or joy, love or the lack of it, pain and memory we give or take, bestow or inflict, receive or reject. In this novel I was never conscious of something happening and then another thing happening (although much does happen) but more of the effect of what happened. The Gustav Sonata is exactly like a piece of music which, as we listen, gradually reveals its depths. I loved it.

The inspiration for The Gustav Sonata is the life of a police chief who commanded one of the Swiss border forces and helped hundreds, perhaps thousands, of Austrian Jews escape the Nazis, but who died deprived of his pension after his dismissal (see The Spectator review here). The effects of this man's courageous act drip, like poisoned water, through the novel before we even discover what he did or how he did it. Do read it.
And the thing I'd love to have made in a parallel universe where all things are possible and time is infinite, is some beautiful handmade silver jewellery we found, a couple of weeks ago, in Corfu Town. Dioni Mazaraki isn't just any old jeweller but a wonderfully original designer and maker. We saw her beautiful pieces spilling from the drawers of a small chest, through the window, but because we were in an Ionian town and it was four o'clock in the afternoon, her shop was shut.
So we went to have a cup of coffee and came back at five o'clock, but the shop was still shut. So we went to have a ginger beer (a Corfiot speciality, even though the British Protectorate ended in 1864) and came back at six o'clock, but the shop was still shut. So we went to have an ouzo and came back at 6.45 but the shop was still shut and we had to leave for the airport. But then, as in all the best stories, a man who'd been sitting at the bar diagonally opposite the shop watching us come and go, asked us, in perfect English (shaming my ten words of Greek) if we'd like him to ring the owner because he'd seen us a few times. (Why hadn't we thought of asking him?) He rang her, she arrived and we bought these:

If you should be in Corfu Town the shop is at 48 Guilford Street (named after this fellow) just south of Theotaki Square (off to the right of this photograph):
and Dioni Mazaraki has called her shop the fourth letter – although it doesn't say that at the moment. There's just this: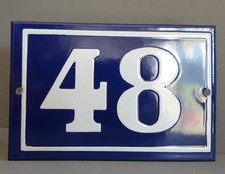 above the red-framed door, at least for now.