Four women and two men have just chosen 100 Novels That Shaped Our World. The choosers are: Stig Abell, editor of the Times Literary Supplement, Syima Aslam, founder of the Bradford Literature Festival, authors Juno Dawson, Kit de Waal and Alexander McCall Smith and journalist Mariella Frostrup. The 100 novels are divided into 10 categories: Identity; Love, Sex & Romance; Adventure; Life, Death & Otherworlds; Politics, Power & Protest; Class & Society; Coming of Age; Family & Friendship; Crime & Conflict and Rule Breakers.
And the thing I love about the way the choosers chose is that they chose novels that'd made a personal impact on them and, as Juno Dawson said in a Guardian article here, they chose books that allowed the
Emotions behind a novel to factor into our choices, not how many copies it's sold, or if it's considered a work of great literature.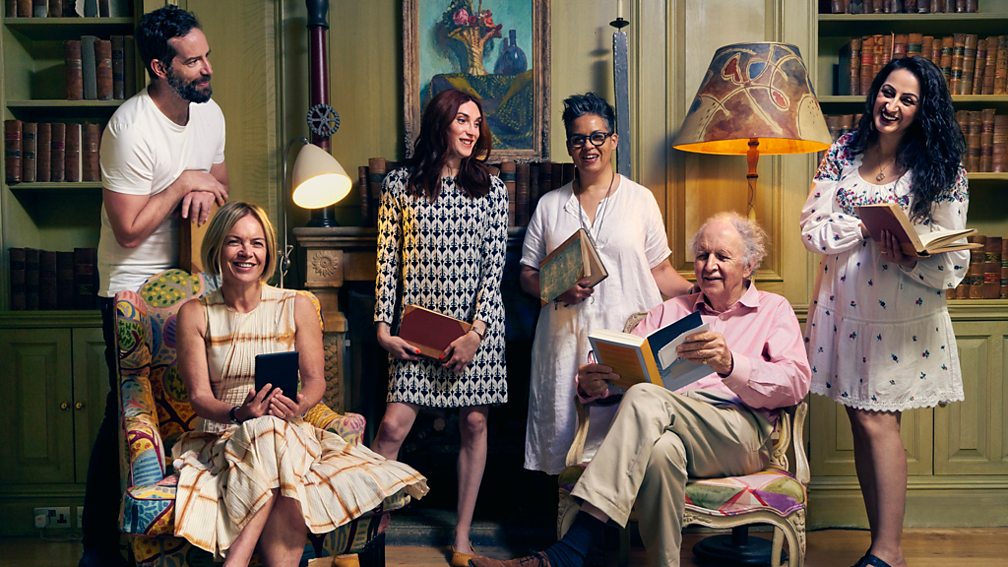 The full 100 list is here, and in the link in the first line, above. I was so delighted to see Ali Smith's How to Be Both in Rule Breakers and Noel Streatfield's Ballet Shoes in Family & Friendship; Brian Moore's The Lonely Passion of Judith Hearne in Class & Society and William Golding's Lord of the Flies, Alice Walker's The Color Purple and Harper Lee's To Kill a Mockingbird in Politics, Power & Protest. If you'd asked me, I wouldn't have said I was a reader of novels in that category, but clearly I am. The Chronicles of Narnia and Frankenstein both feature in Life, Death & Otherworlds; Jeanette Winterson's The Passion and – how could it not be there? – Pride & Prejudice are in Love, Sex & Romance and Toni Morrison's Beloved is one of the ten in Identity.
I would have loved to have seen John Fowles's The French Lieutenant's Woman on the list: it made a colossal impact on me, for its innovative form but mainly for its story of a woman trapped by her society, and I'm sure there are novels you'll feel should have been included. You can tweet about what you'd love to have seen on the list using the hashtag #mybooklife … and what the choosers hope is that their choices will spark debate. Whatever you feel about the list, it's a wonderful endeavour that sets us thinking the thoughts and above all feeling the feelings that our most beloved novels stirred. And there'll be three BBC TWO programmes about the 100 Novels on 9, 16 & 23 November.
The thing I'd love to have invented in a parallel universe where time is infinite and all things are possible is also book-linked: in The Netherlands, on their National Book Day, you could travel on trains without buying a ticket if you had a book about your person. Glorious idea and thanks to James Sebastian on Facebook for posting.
And, from now on, each month, I'm going to post One Green Thing I've done or seen or noticed or one day will do: this month I pledged not to fly (at all!) in 2020 here, because of this: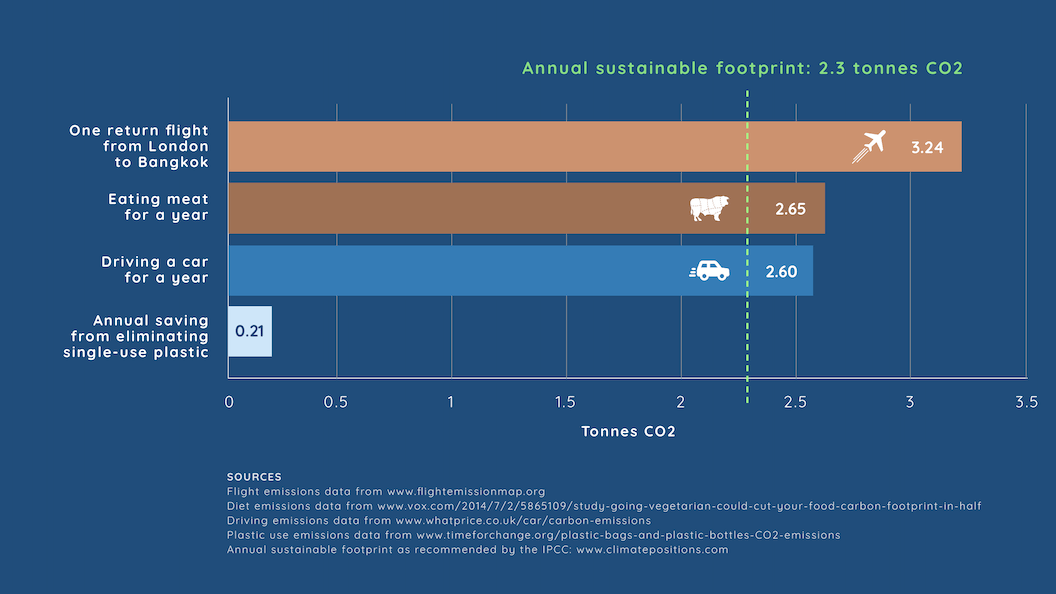 If it's too small to read, click on the pic to go to the original. But, fundamentally, it shows that one long-haul flight, just one, is the same as a year's driving in terms of exhausting one person's annual carbon footprint. And, as discussed here, the single most useful thing we individuals can do to help curb the climate change crisis is to cut out / cut down our fossil fuel consumption.